Lifting heavy pallets from point A to B can be energy draining, time consuming, and may require more than one person to get the job done. This is where a pallet truck can come handy.
What is a Pallet Truck?
Also known as a pallet jack, a pallet truck is a tool commonly used to lift and then move pallets from one location to another with relative ease. It is used to lift heavy loads with minimal effort while also protecting the person operating the machine from any possible physical injury that may otherwise occur from overexertion.
Simply put, pallet trucks are integral parts of racking systems.
Different Types of Pallet Trucks
There are different types of pallet trucks available in the market today to help those that run a warehouse carry and handle any pallet load possible with ease and convenience.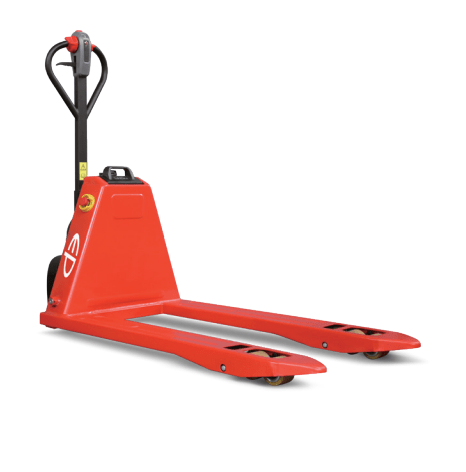 This is the simplest and most common type of pallet pump available. It features a basic steel machine combined with a hydraulic-pump. The operational mechanism of this pallet truck is as easy as it can be. All you need to do is pump the handle up and down. It has a lever on the handle to lower or disengage the lift action.
The manual pallet truck has the capacity to a carry load up to 2,500 kgs, not more. This type of pallet pump is a low-lift sort used to move pallet-loads over small distances.
Unlike a manual pallet pump, this type is powered by a battery. Since it features electric assist, a simple press of the button is all you need to lift and lower heavy loads.
This kind of pallet pump is ideal for moving pallet-loads over larger distances. They are best for use on loading-docks and staging areas.
Summary
To find the right pallet truck for your warehouse, it's extremely important to keep your load-lifting requirements in consideration and distance you would want to lift and move the load to. Remember, there is a large variety available, so take your time to navigate through the choices to find the right pallet truck that suits your warehouse needs the best.
For more information on our range of pallet trucks contact us on (09) 275 5580 or email us sales@dexters.co.nz